Circuit Breaker Plastic 20A
Alvolta auto reset circuit breakers:
Alvolta's high quality range of auto reset circuit breakers are the ultimate protection for dual battery systems and most DC applications. They are available in a large range of sizes from 10amps up to 50amp. These  units have an IP67 rating, which means they are sealed internally against moisture. This makes them ideal for under bonnet applications where the vehicle is used for serious off road work. Other applications also include motorhomes, 4wd, boats, caravans, off grid, camping, marine and much more!


 A circuit breaker is an automatically operated electrical device designed to protect an electrical circuit from damage caused by overload or short circuit. They are well built with a sturdy surface mounting frame. The connection is via two 5mm stainless steel studs, which ensures a solid connection with no voltage drop across the circuit. These rugged and reliable devices allow you to simply reset rather than find another expensive fuse. They also offer lower voltage drop than a fuse.
These durable plastic circuit breakers feature an automatic reset operation where by they are cycling and continuously self resetting. This function is to detect a fault condition and, by interrupting continuity, immediately discontinue electrical flow to protect the electrical circuit. Suits 6-24V circuits. Operating temperature: -23C to +65C.
If you are looking for the cover to suit - Click here
Size (mm) LxWxH: 51 x 21 x 35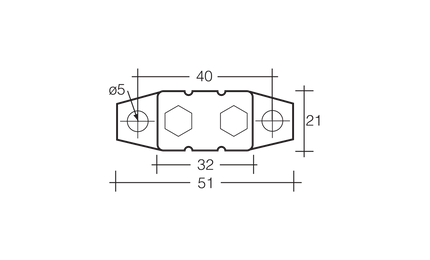 Specifications

Function Type

Thermal Trip-free, Cycling

Number of Poles

Single Pole, Single Through

Current & Voltage Ratings

5-50A, 12-28Vdc

Calibration @ 25°C

100% Hold, 135% Trip (percent of rating)

Interrupting Capacity

Branch Circuit Protection: 2,500 @ 12Vdc

Termination

#10-32 Thread and Quick-Connect options available

Mounting

Stud Mount or Bracket Mount
*No downloads available for this product.